FIXING cGPSmapper MAP COMPILATION ERRORS
This occurs when a polyline is broken up into more than one non contiguous polyline (or non connecting polyline).
This is the same error as:-


Error R014: Several DataX for routable roads not permitted!



In fact running a different cGPSmapper compiler version generates a different error message for the same error!



The rest of the article is the same as Error R014 with different screen shots - you can skip it if you have already read the R014 error article



The error message box from cgpsmapper is shown in the diagram below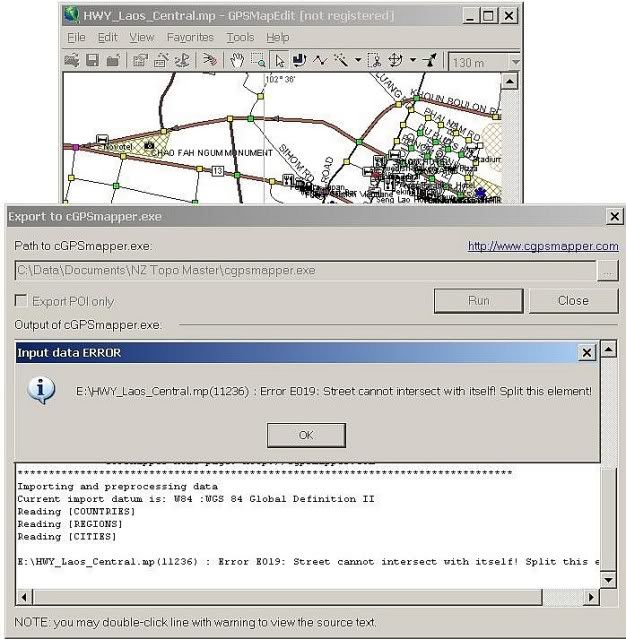 Note this is not the same as "spliting polylines" – which is ok.




This causes compilation to stop and crash and won't continue until it is fixed.
To find where it is on the map